CRANBERRY Confederate Candles are Back!
To those of you who have been waiting… Cranberry candles are back in stock!
Click here to see our whole array of highly-fragrant Confederate Candle options!
Also, don't forget to take advantage of the 15% sale… only 8 days left!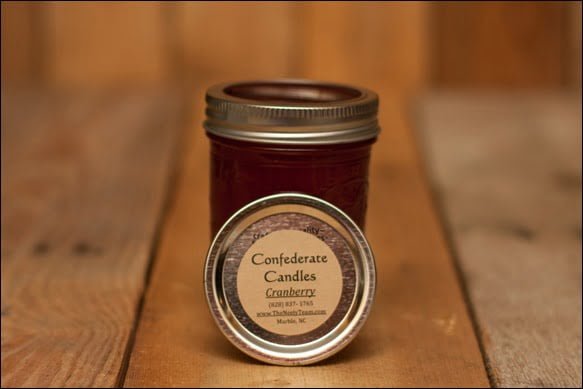 Cranberry: Not too sweet, and not too tart… just perfect. A holiday, and everyday, favorite!
These highly fragrant and beautiful candles are hand-poured and carefully prepared for the highest quality possible. The canning jars give them a unique look, so they are excellent gifts for any candle lover! Each comes with a complimentary gift box. Most burn for over 35 hours, making them a great value for the price.
Warning: users have filed addiction complaints.